This is part 5 of 8. Here is the start!
A quick overview of terms that are important: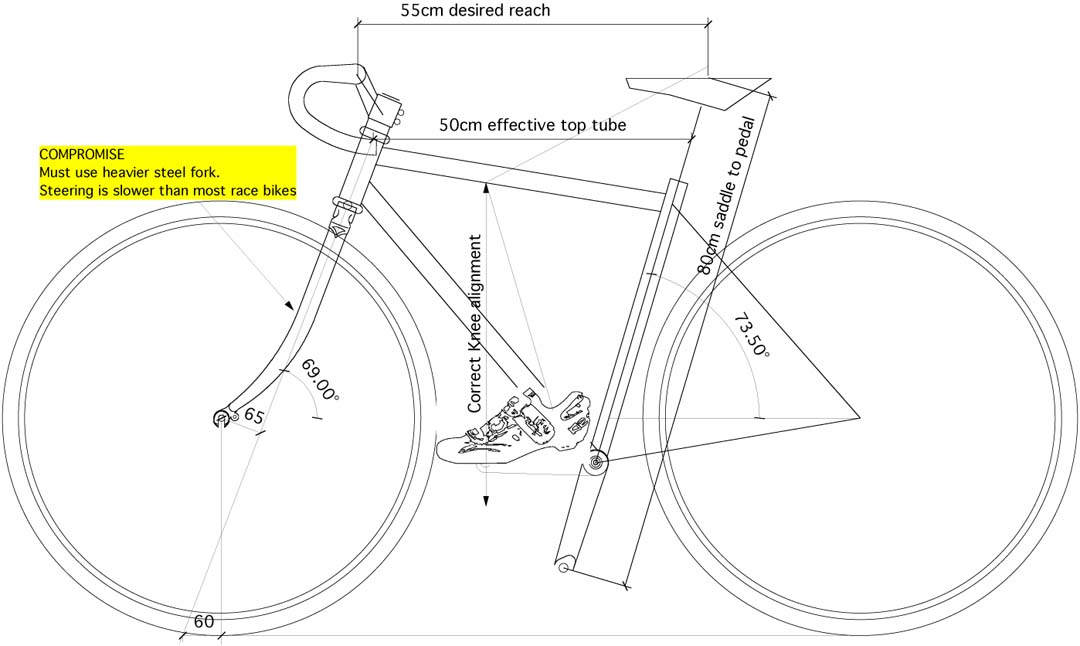 Compromise 4.) Sacrifice weight:
Let's go old school, and use a steel fork like in the 1980's. This is a pretty good option if you really want to use 700c wheels on a smaller bike. We can build a bike just like we used to in the 1980's, and put lots of rake in the fork to match the slack steering angle to keep the trail number at 60mm. Although the steel fork is heavier than modern carbon forks, the bike will be comfortable to ride and you won't hit your foot on the wheel when you try to turn. The handling of a bike like this is still not what most people are after on race bikes, as the 'front center number' (another article) is more like a 1980's Peugot, but the bike is safe.
This compromise is the one we recommend for smaller riders wanting big wheels. If you want to feel a bike set up this way in comparison to a 650c wheel bike, just ask and we'll let you try them both on extended test rides.
Monday: Sacrifice convenience?