Something you'll only see at Rodriguez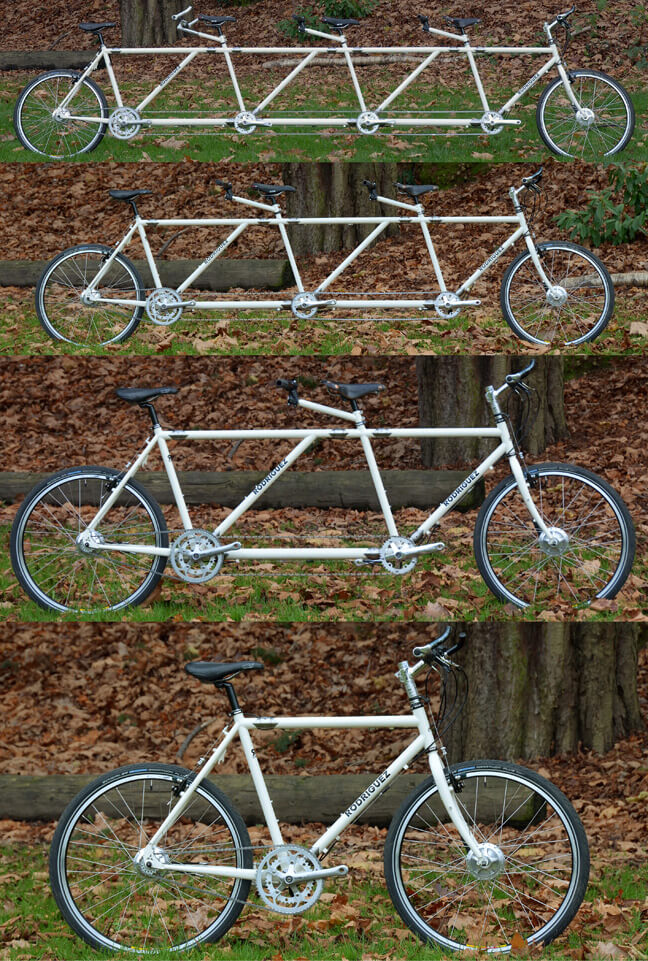 Counting on you fingers
There are a lot of custom bicycle builders in the world. That list shrinks quite a bit when you look for custom tandem builders. Now, you can probably count on your fingers the number of shops that can build you a bicycle for three. Think about it….how many can you think of? Now, think of how many shops will build you a bicycle built for 4 or even 5! These are what we call Extra-Long bicycles. Is your list shrinking?
Now for the really hard stuff!
Add convertibility to the mix . What is 'convertibility'? It's the ability to make your Extra-Long bicycle easily convert to a bike for 3 or 2 riders. How cool is that? The number of builders that have accomplished this you can count on just one hand now.
But wait! I'm not finished. Now for the icing on the cake. How about an Extra-Long bicycle that will convert all the way down to a regular bicycle built for one? The list of builders who've done this can probably be counted on one finger….Rodriguez Bicycle Company of Seattle.
You won't see much about our company in magazines or online bicycle tech sites. For some reason, they don't take much notice of what we've been doing out here in Seattle for the last years now. If you've heard of us, it's probably because someone you ran into along the way recommended our shop. Maybe you needed something very specific, and another shop sent you our way. (Many thanks to all of you who are getting the word out.) When it comes to the extra-ordinary, we've done just about everything possible with a bicycle. The crew here is the best there is.
Now about this amazing bike
This particular project was really cool. In 2002 we built one of our exclusive Rodriguez 8-ball convertible tandem/single bikes for a couple here in Seattle. This specific bike sports the very first Rodriguez bottle opener. The one on this bike was actually made by hand here in the shop at the request of the customer. I liked it so much that I traced the shape on a piece of paper, and then imported it to my computer. Then we had them custom cut for us by a company here in Seattle, and have ever since.
This Fall, that couple approached me about building a couple of sections for their children. This is something that we've done before, so we came up with a plan for them. They also wanted to upgrade the shifting to Rohloff and put the drag brake on the front wheel in the form of a Sturmey Archer drum brake.
All of the finished upgrades can be seen in the full photo gallery for this bicycle.

Now for a few of the progress photos:
---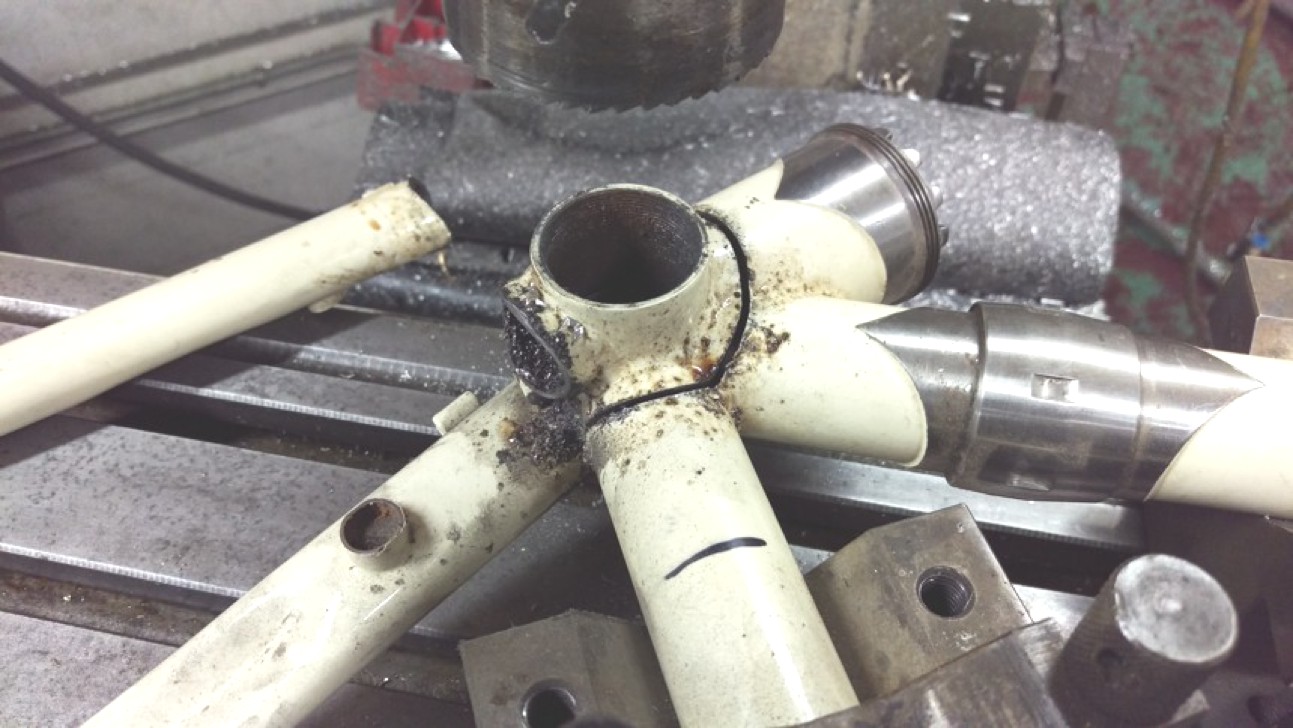 Making room for the new bottom bracket that will contain the Bushnell eccentric. This is required for upgrading to the Rohloff rear hub. Dan P. does some great work!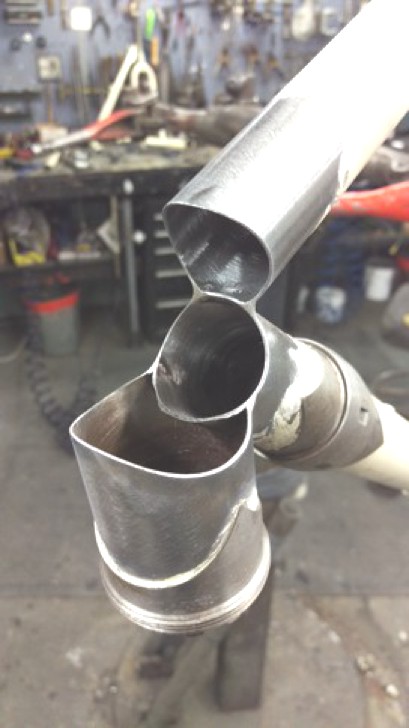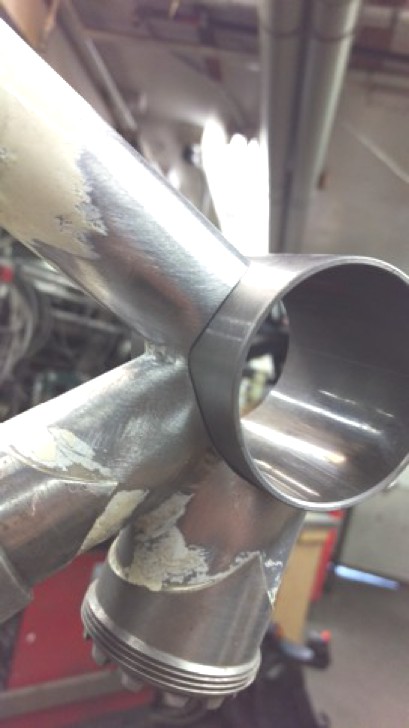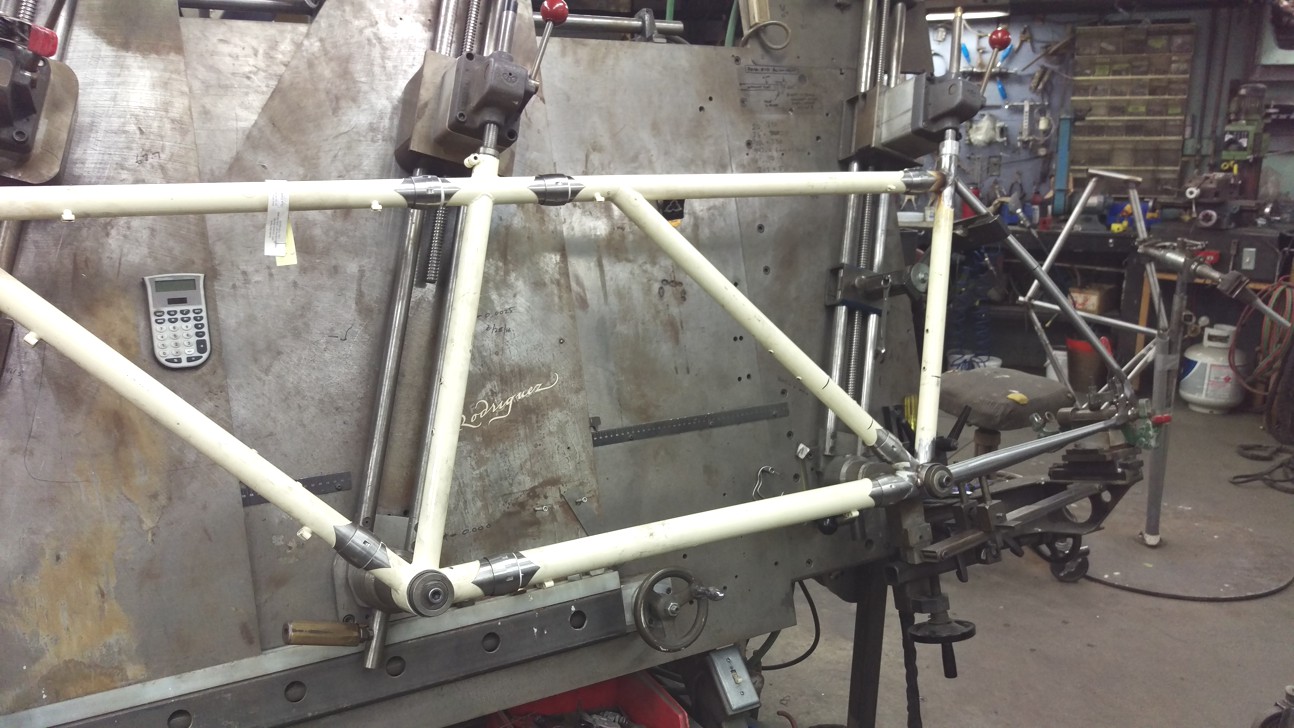 The frame got a full new rear triangle to make room for wider tires, Rohloff rear hub, and Bushnell eccentric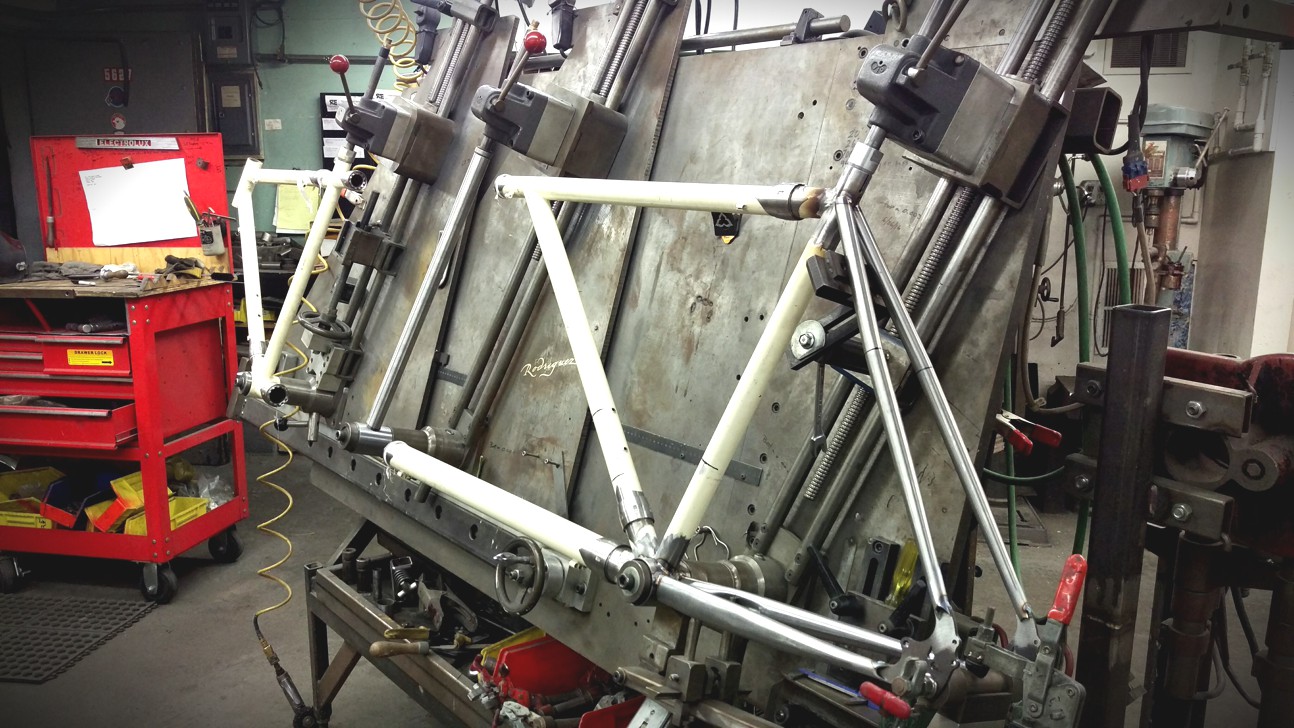 The frame stretched out on the frame table and the beginning of the 3rd section.
All of the finished upgrades can be seen in the full photo gallery for this bicycle.