What will happen to the bike the Super Bowl built?
A lot of people have contacted me since the Seahawks won the Super Bowl to ask me what will become of the Seahawks bike….the one that we built for the Mayor's annual Super Bowl bet.
How this bicycle came to be:
Every year, elected officials pick an item or two to bet on the Super Bowl when their city is in it. In case you weren't aware, Mayor Murray of Seattle selected to bet, among some other items, a Seattle made Rodriguez bicycle. The Mayor's office contacted us on a Thursday afternoon and asked if we had a bicycle that we could bring to a press conference on Monday morning. We would only lose the bike if Seattle lost the game. I said "Yes" (believing that Seattle would win).
There's no stopping Seattle's 12th man
Now, originally I planned on grabbing something we had on the shop floor, but that was before the R+E staff got involved (plenty of 12th men and women here). In about 15 minutes Scott had grabbed an unpainted frame that had just been finished in our frame shop, and Smiley had a Seahawks paint job sketched out on paper. Teresa, our painter (and die hard Seahawks fan) said that she would work all weekend if she had to in order to paint a Seahawks bike. Well, the decision was made. We would work Friday and Saturday to create the Mayor's bet and try to make Seattle proud!
Scott went to the Seahawks store early Friday Morning and picked up some NFC championship decals to be used to decorate the bike. Everything else would already have to be here in the shop as there was no time to order any special parts. We just happened to have green tires, green valve caps, and green and blue handle bar tape in stock. Teresa painted the fenders and handle bar stem green to match the green stripes on the bike.
What started as a bare frame Thursday afternoon, was a complete bicycle hiding in my home on Saturday night. The Mayor's office did want any photos of the finished bike getting out before the press conference.
The end result was not only a great show of support for the Seahawks, but, after the Mayor's press conference, a bike that would go viral on the net and focus some attention on Seattle's vibrant cycling community. Thanks Mayor Murray for selecting us, and way to go Seahawks!!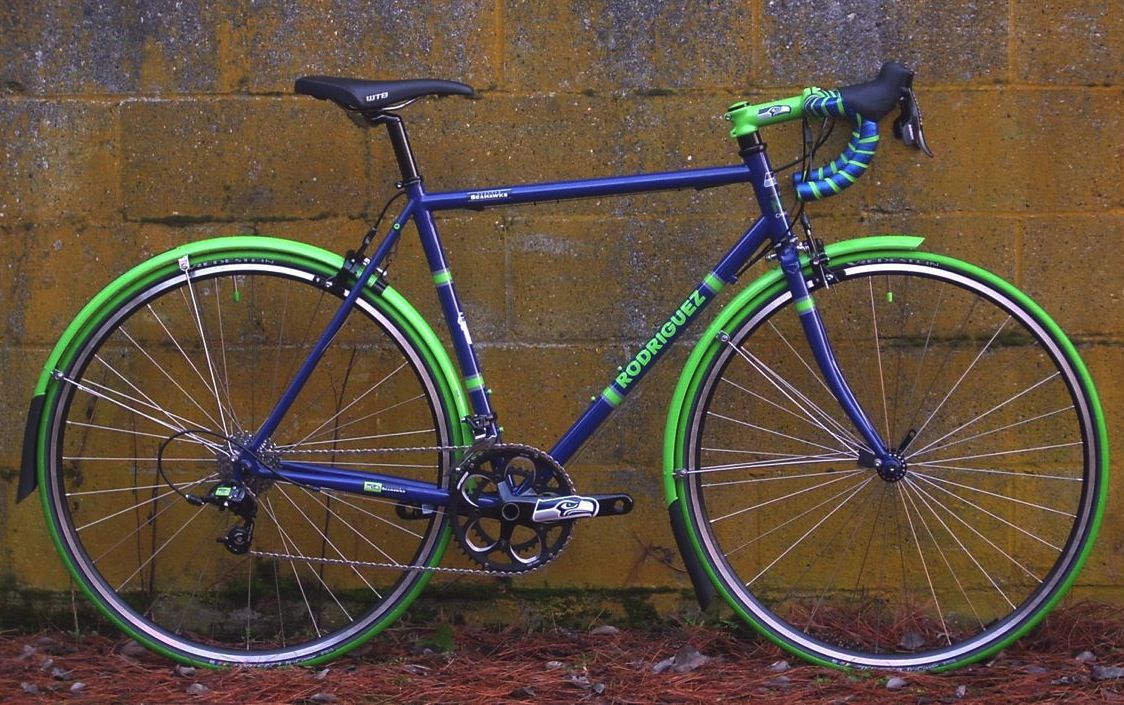 So now what happens to the bike?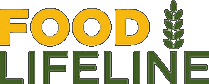 Most people thought that the city bought the bike from us, and now the Mayor would have to ride it. Well, that's not the case. From the beginning, the Mayor's office told us that if the Seahawks won, we could do as we pleased with the bike. As it all fell very close to our annual fundraiser, the Bike and Pike, we intended to find a way to auction this bike off to raise money to support Northwest Food Lifeline (our charity of choice).
I was intending to put together some kind of silent auction for the bicycle and was actually typing the words for it when the Mayor's office called again. They had been approached by the Bikeworks program and asked about putting the bike up in their yearly auction on March 23rd. My thought was that it would be an excellent venue to auction this one of a kind bicycle. Bikeworks is a fantastic charity, and if they would agree to split the proceeds 50/50 between Food Lifeline and Bikeworks, then I would donate the bicycle for their auction. I contacted them, and they didn't hesitate a bit. 50/50 it is, and the bike will be on the auction block at their yearly auction Sunday, March 23rd.
The bike will be on display at the Seattle Bike Expo in the Bikeworks booth this weekend. Please tell your bicycle and your football friends about the auction and let's see if we can raise some money for a couple of deserving Northwest charities!
OK all you football fans and cyclists! This is a once in a lifetime opportunity to own a piece of Seattle Seahawks history. Be generous, it's all for two good causes.
Thanks – Dan
Links:
Bikeworks Annual Auction
Photo Gallery of this bike
Food Lifeline
Rodriguez Website
Mayor's press conference