…instead, it'll be where it should be, with its new owner starting a life of challenging bicycle rides and tours! As a matter of fact, you won't see any of our bicycles there. Instead, we'll be right where we should be….designing, building and painting these custom creations. If you follow my blog, then you know why we don't attend…if not, here you go.
Last month, I wrote about some of the incredibly unique Rodriguez bikes we built in 2014. Well, here we go again! 2015 is off to an amazing custom start as well!
More Custom than Custom!
This bike is pretty special, and I think you'll agree after you've viewed the post. It's a combination of our new Rodriguez Model 2014 tandem, our famous Rodriguez 6-pack, and our old standard, the Rodriguez 8-ball convertible (an invention of ours from the 1990's that I wrote about last year). So, basically, this puppy is a micro travel bike, and a micro travel tandem all in one. Chances are that you won't see anything this challenging to design and build at any bike show you'll attend (sorry show attendees). That's OK though, you can see the whole thing in detailed photos right here on our website because…well…it's 2015, right?
---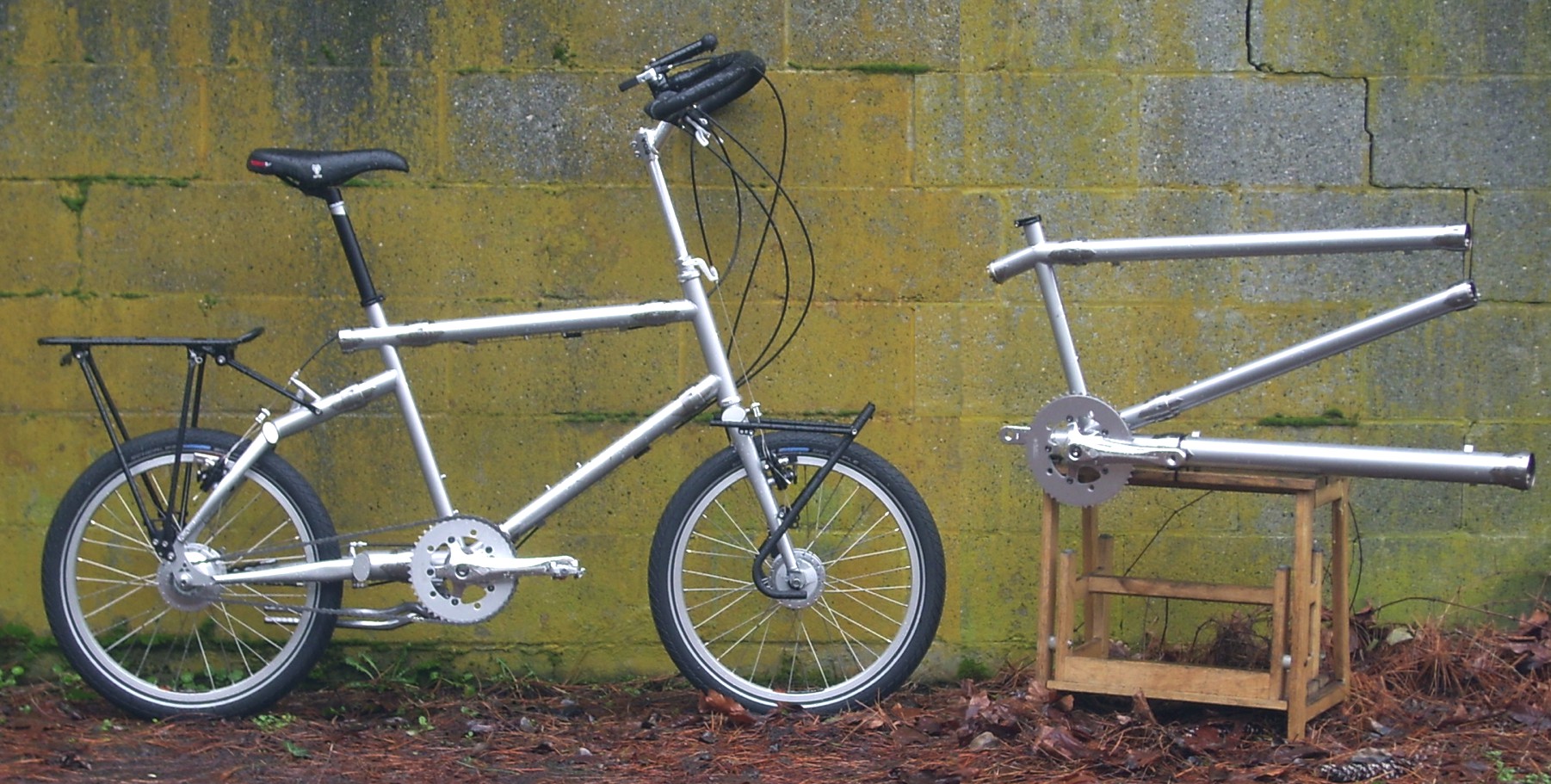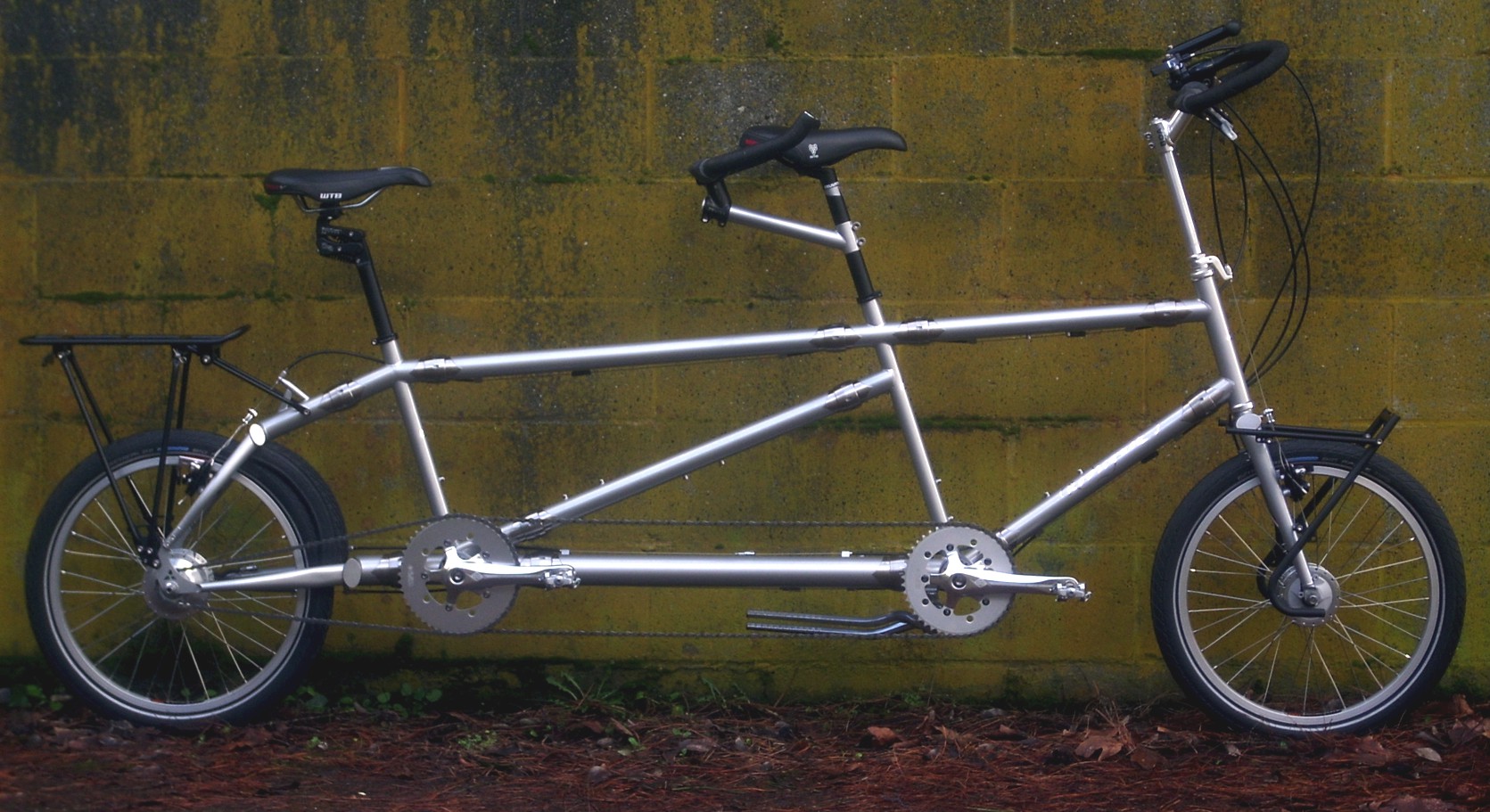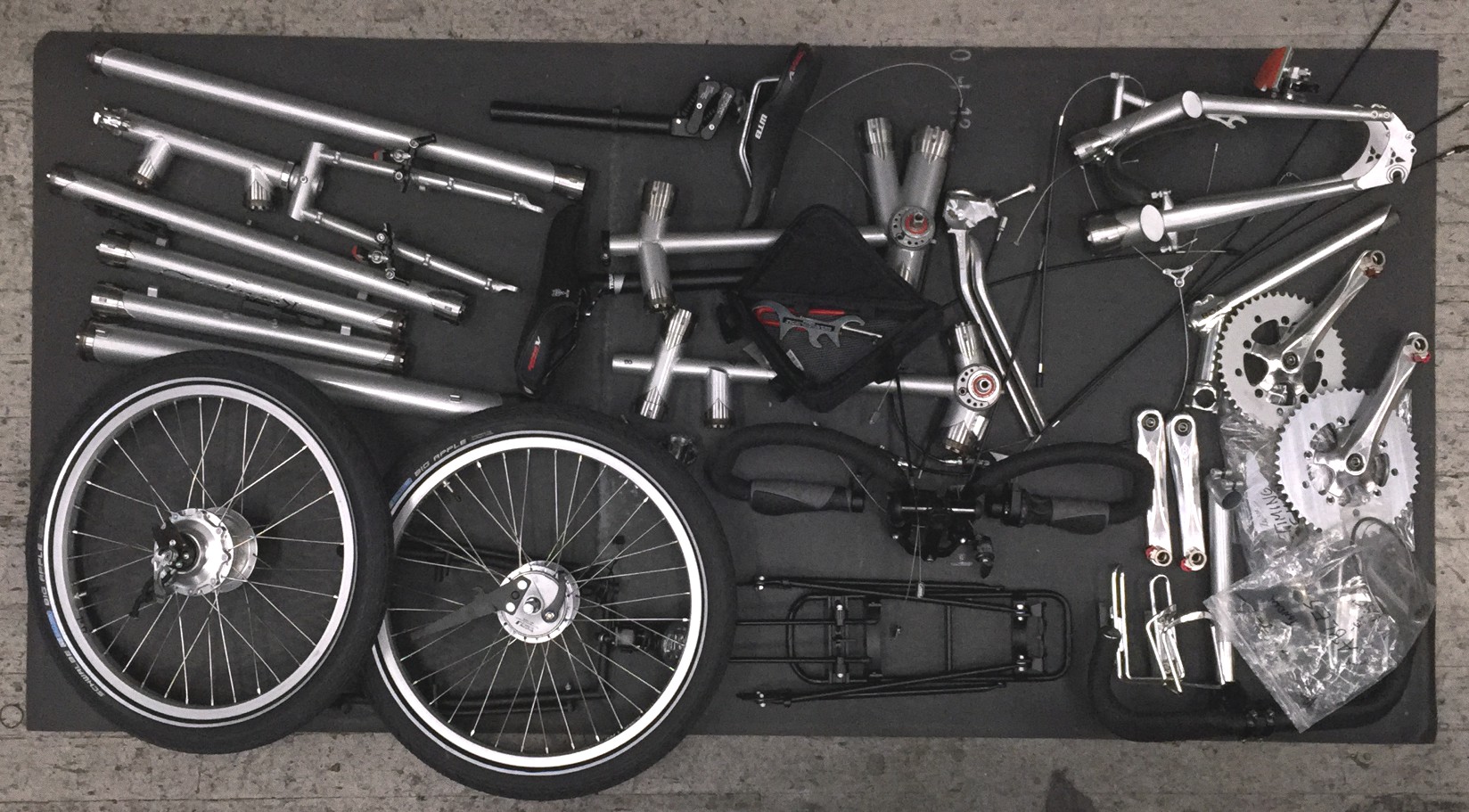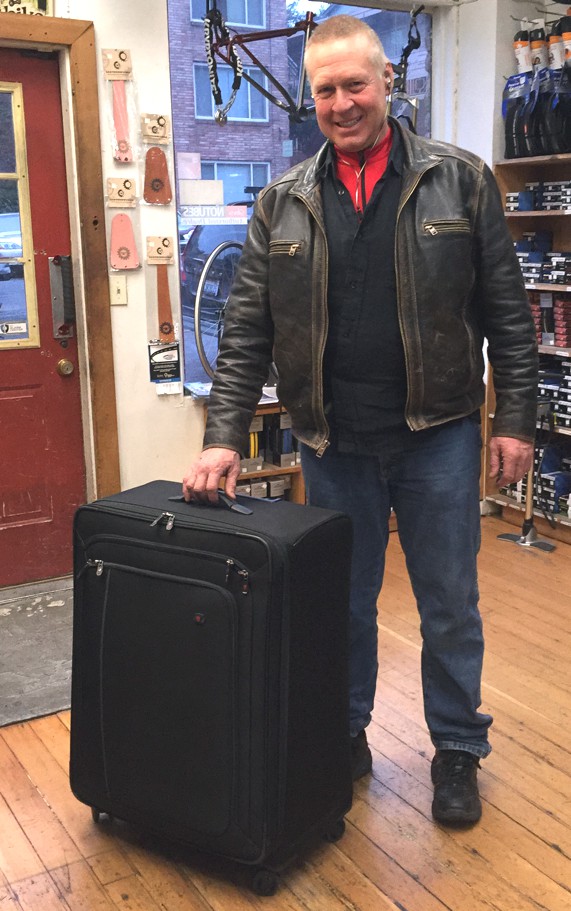 ---
Links in this article