---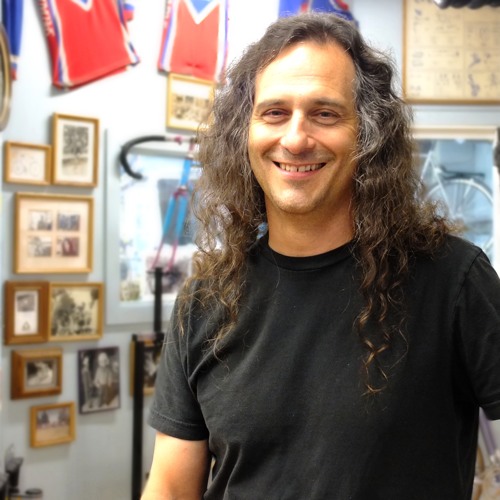 Dan Towle - Owner, Fitter, Mechanic... You name it!
The ugliest one of the bunch is myself. I've been lucky enough to wind up with a staff that can help me organize and implement my ideas over the last several years. I'm obviously too busy to schedule a hair cut, but most customers don't seem to mind. I've been fixing, painting, designing, selling and fitting bicycles for people as long as I can remember. I'm blessed to be able to use my skills in an industry that I truly love. You can also find out more about me all around the site: I write all the articles you see here.
---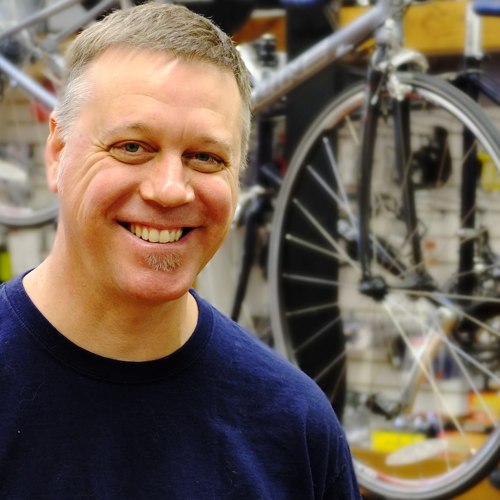 Scott Rock - Repair Manager
Scott has helped out in many areas of R+E Cycles since he moved here from Illinois. Before R+E, Scott worked at a bike shop while racing, then spent 5 years as a computer programmer. Scott and I together write all of the software that we use in our business. With experience working in the bike industry since 1989, Scott knows just about anything that has to do with bicycles. He is an expert bicycle fitter, retired racer, and phenomenal mechanic.
---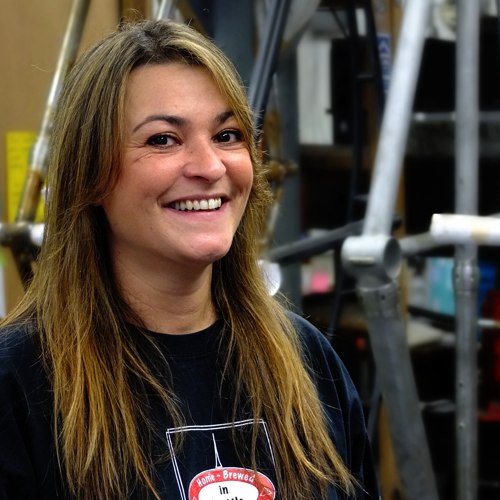 Teresa McNutt - Painter
Teresa has been with R+E Cycles since 1995. She is the entire paint department. As a perfectionist, she is also her own worst critic. In other words, she is exactly the type of person you want painting your bike. Teresa paints between 450 and 600 bikes per year.
---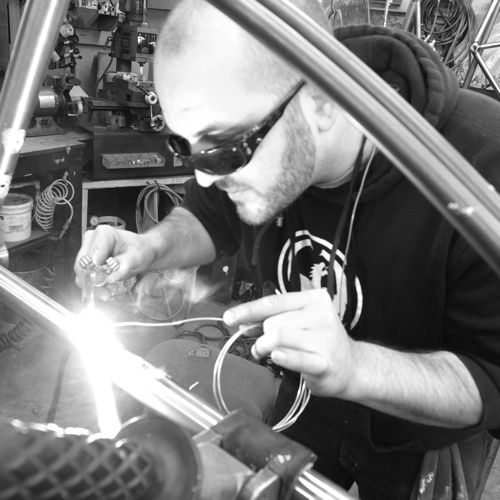 Dan P. - Frame Builder, Machinist
Dan joined the team as a machinist in 2006. He has made more Bushnell eccentrics than anyone else alive. He is also the guy who makes the Trillium Big Squeeze brakes, the UFO fender adapters, the AL26 derailleur hangers, and, well....all the other parts that we machine and sell.
Dan started helping in the frame shop a few years ago and now he builds half of all the frames from R+E! He makes most of the tooling that we use in the frame shop, and over the last few seasons Dan has been the guy building the stoker stems, kid-backs, Makeshift Doohickeys... you get the idea.
---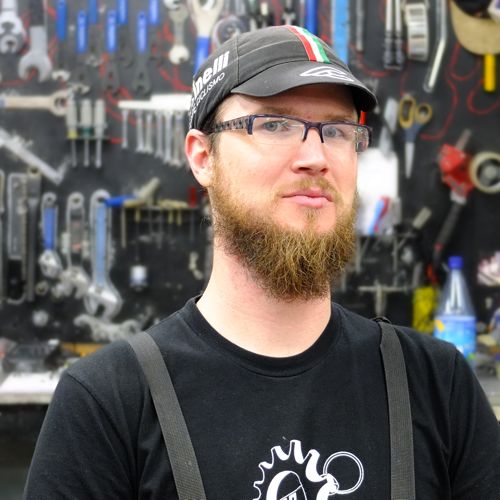 John Lehman - Head Mechanic
Although you can't see it in this picture, John is a 6' 6" tall Texan, so he's hard to miss. John's been a professional bike mechanic since 2003. He's also a Rockabilly musician, DJ, and radio personality on KEXP's Shake the Shack on Friday nights.
---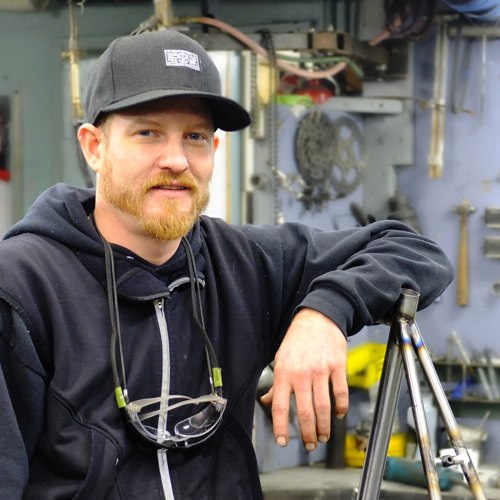 Todd Bertram - Master Builder
Not many builders as young as Todd can be called a Master Builder. Todd's been with our company since 1998. In 2004, Todd was selected to train in the frame shop under Dennis Bushnell. Since 2004, Todd has built well over 1000 frames, including tandems and even triples. Not many frame builders have built so many custom bikes.
Todd is one of our resident Rohloff Speed Hub experts, and is an extremely skilled bicycle mechanic as well as a frame designer.
---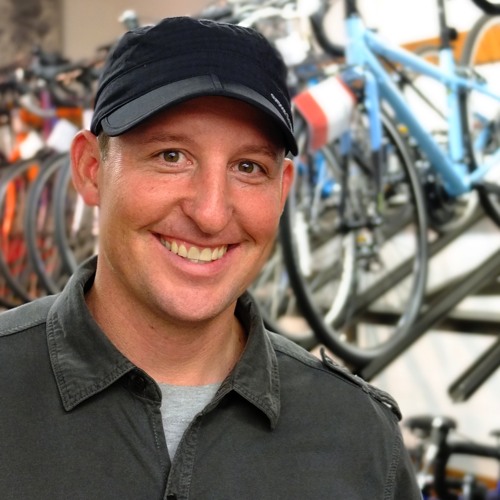 Dave 'Smiley' Madison - Bicycle Fitter
I often refer to Smiley as the 'sales department'. Smiley has been in the bike industry since he was 16 years old. He's a lot older than that now(the first number's a 3), although he prefers the term 'more experienced'. He's been with R+E Cycles as a fitting professional for 7 years and counting, and has become an integral part of our business. Now-a-days, Smiley performs most of the fitting work and is most likely to answer the phone when you call for an appointment.
---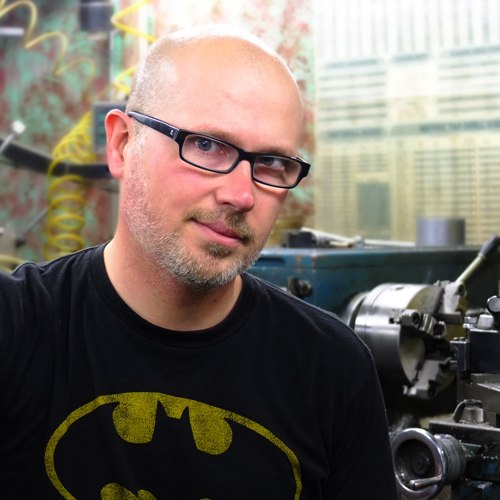 Beau Hart - Mechanic, frame buidler trainee
Beau comes to us from Tennessee. You might find him in the repair shop; he's an accomplished mechanic. He could also be in the machine shop, machining our eccentric bottom brackets. You might find him in the frame shop as an apprentice frame builder. Beau is a year round bike commuter who has chosen not to own a car. Before becoming an undernourished bike mechanic, he was a starving photographer. As a matter of fact, most of the good photos on our site were taken by Beau.
---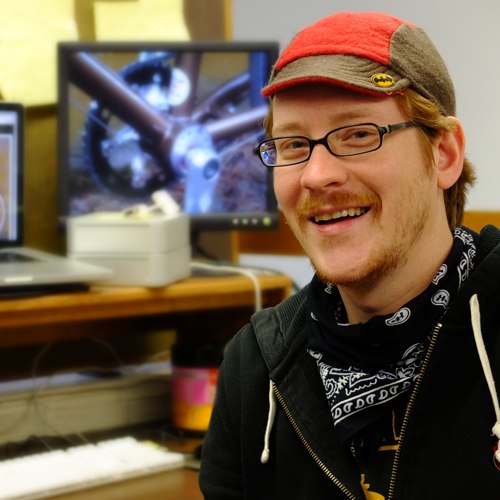 Jeremy Whitbred - Mechanic, Web Developer
Jeremy is a renaissance man from Philadelphia by way of New Jersey and Texas. Jeremy is a skilled mechanic, our web developer, and loves to read (I see him reading all the time). Jeremy started at R+E in 2008. He is also an Opera singer with a degree in Opera, and plays bike polo on his custom Rodriguez polo bike. Jeremy is a 'no-car' commuter, and a great addition to the shop.
---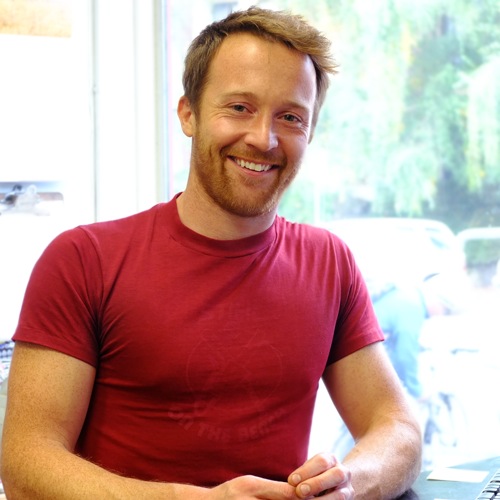 Dana Kulp - Bicycle Diagnostician and Special Order Master
Dana is originially from Pennsylvania. We picked him up after he graduated from United Bicycle Institute as a mechanic and he's been great at diagnosing problems ranging from skipping chains to bottom bracket creaks to cracked frames and more. Dana commutes by bike almost every day, usually on his blue and white Rodriguez track bike. He's also a Seattle Sounders fan; you'll see him wearing his jersey on every game day.
---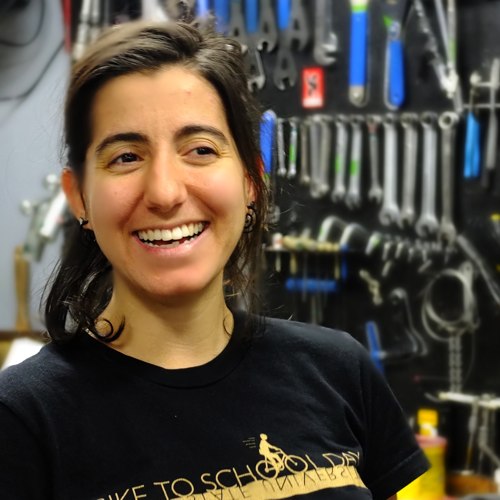 Kara Sweidel - Mechanic and Office Assistant
Kara moved to Seattle in January 2012, coming to R+E Cycles from the warmth of South Texas. She has a Philosopy degree from Texas State University - San Marcos, where she spent time advocating for bicycle infrastructure through various channels, including a brief stint on the city's Transportation Advisory Board. She has been a bicycle commuter since 2007, and is quickly getting used to the geographical and weather differences between Seattle and San Marcos. Kara hangs parts on many of the new bike coming out of the paint shop: She'll probably be the first person to work on it once the paint is dry!
---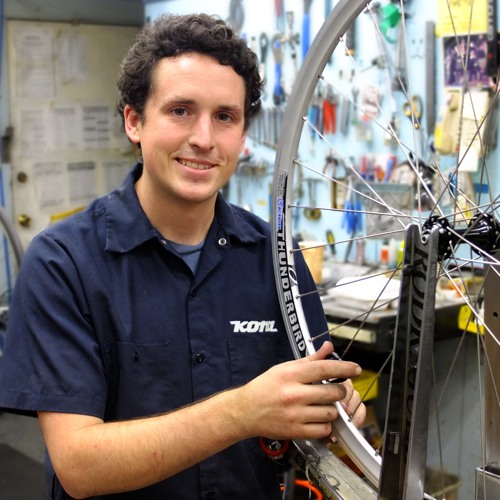 Logan Piepmeier - Mechanic
Logan is the newest addition to the R+E Cycles repair team. He has a degree in Math from UVM. He is from the snowy Northeast, although he's loving living in Seattle now. Logan commutes to work on his bike almost every day as well!
---