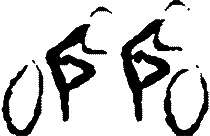 Tandem Sizing:
Custom sizing is FREE for Rodriguez Tandems
No matter what anyone tells you, trying to produce a standard size tandem frame in a stock size to fit two people always results in compromise. We know this to be true as we have been building tandems since 1973. At Rodriguez, we're not fans of compromise when it comes to comfort and performance. We have determined that tandem riders are much better served with a custom frame size in almost every case.
When you choose a tandem from Rodriguez Bicycle Company, custom sizing is FREE. That's right, other manufacturers discourage custom sizes, or charge fees of $400 or more, but we give it to you FREE. And let me tell you, free is a very good price in 2012!
Not convinced you need a custom size?
Think of it this way: We produce Rodriguez single bikes in 18 sizes and still end up building several custom sized single bikes each year. That's fitting one person to one bike. Fitting two people to one bike is about 10 times more difficult. Sure you can probably make some other tandem 'production' size work, but when custom tandem sizing is free at Rodriguez, why compromise?
The custom doesn't stop with the size either.
At Rodriguez Bicycles, we will customize your tandem just the way you want it. 26" or 700c wheels...doesn't matter to us. If you want frame work like extra water bottle braze-ons, a custom kick stand mount, heavy duty tubing, a special braze-on for your pump.....what ever it is, if it's not too labor intensive, it's FREE.